Bitty Blankie™ was developed by a mom for her daughter so that her special lovey would be ALL luxurious satin – not just the binding around the edge, with no polyester fabrics to be found, and a handy lovey loop™ for wearing, so blankie is never lost.
Meet Bitty Blankie™ - the ultimate lovey made out of the world's softest, silkiest, most luxurious satin, with a squishy lovey loop™ that lets your little one WEAR their blankie so it's always handy!
Bitty Blankie™ can't be lost, tossed, dropped or left behind. Imagine, no more tears and lots more love! Bitty Blankie™ – The Best Bit of Blankie. Soothing, Silky, Satiny, Soft and Handy!
Small Bitty Blankie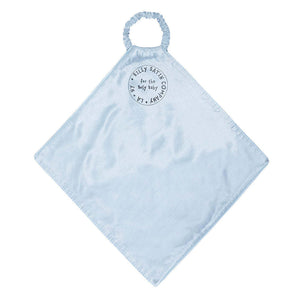 Vendor

Silly Satin Company
Medium Bitty Blankie