Collection:

PJ Harlow Dreamwear
Welcome! Our entire collection is proudly produced in the USA. We are a California based business inviting you to take a minute, relax, and feel fabulous.

Combinations of buttery soft knits and silky soft satin create complete body clothing harmony. All of our products are machine washable and dryer safe making them easy to care for.

Beautiful colors, soft luxurious fabrics, and a feminine comfortable fit are why our products are the favorite among many women around the world. PJ Harlow will be your favorite too!

Whether you're in for the evening, spending a day at the spa, or simply taking a relaxing moment for yourself PJ Harlow promises you the ultimate experience in soft dressing.
Cami- Ribbed Spaghetti Tank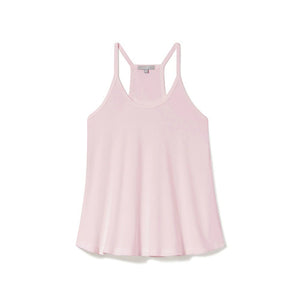 Lola - Fold Over Knit Waistband Satin Pant